Why Supreme Court Gave Judgement Against Me- Ihedioha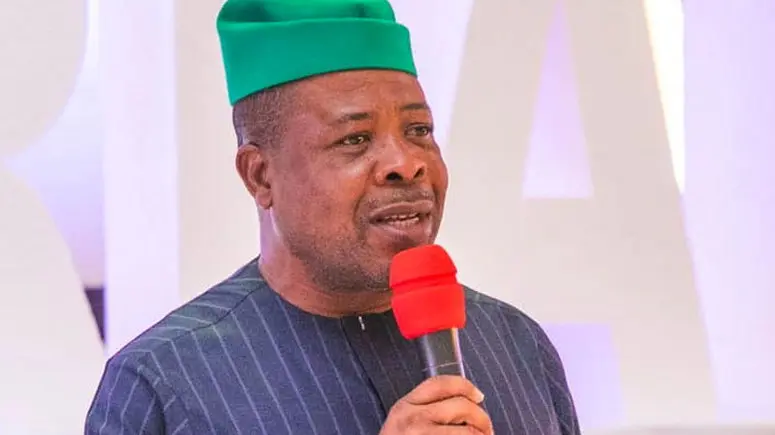 Former governor of Imo State, Emeka Ihedioha, has said he would not have been sacked as governor of Imo State in the judgment delivered by the Supreme Court if he had any influence on the judges of the highest court.
NewsOnline reports that Ihedioha said linking him with the Supreme Court's judgment last Friday that sacked the PDP presidential candidates for Imo West and Imo East senatorial districts are joke of the year.
Recall that Justice Emmanuel Agim in delivering judgment on the appeal filed by Nnamdi Ezeani, ruled that the PDP violated Section 87 (9) of the Electoral Act by conducting the primary outside the venue stipulated by law.
Imo West PDP stakeholders are alleging that Ihedioha influenced the Supreme Court disqualification of Onyereri, former House of Representatives member for Nkwerre, Isu, Njaba, Nwangele, the PDP is out of the Senatorial race.
The former deputy speaker of the House of Reps through his spokesman, AIC Akwarandu, said if he had Supreme Court influence he would have prevented his sack as governor.
"If Ihedioha had such powers to swing Supreme Court judgment, why did he not use it for himself?
"People should stop the distractions. Ihedioha is not from Orlu zone, he didn't run for Senate, he had no personal interest in who won or who did not.
"Those who contested election with Jones Onyereri took him to court. They are his brothers from same Orlu zone.
"Those blaming Ihedioha are petty and trying to distract Ihedioha from the focused campaign he is leading for Atiku Abubakar and other PDP candidates in Imo.
"Please the public should kindly disregard. This is untrue and evil conjunction by enemies of the state", Akwarandu said.