Buhari Nominates Former IGP Solomon Arase As PSC Chairman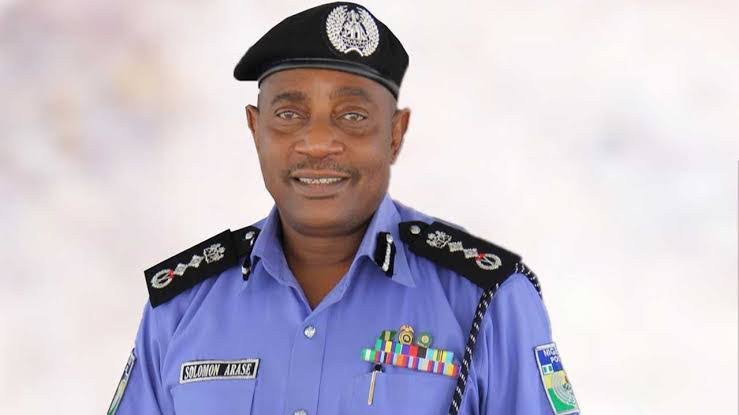 Buhari has nominated former police inspector-general, Solomon Arase, as the new Police Service Commission (PSC) chairman.
NewsOnline reports that President Muhammadu Buhari has forwarded the name of former Inspector General of Police Solomon Arase (Rtd) to the Senate for confirmation as the new Chairman of the Police Service Commission (PSC).
President in a letter to the Senate which was read on the floor of the Red Chamber on Tuesday by the President of the Senate, Ahmad Lawan said the appointment is in accordance with the provision of section 154 (1) of the 1999 Constitution as amended.
The letter is, titled: Confirmation of Appointment of Chairman of Police Service Commission, said: "In accordance with the provision of Section 154(1) of 1999. Constitution of the Federal Republic of Nigeria (as amended), I write to forward for confirmation by the Senate, the appointment of Solomon Arase (retd) Inspector-General of Police, as Chairman, Police Service Commission.
"It is my hope that the Senate will consider and confirm the appointment in the usual expeditious manner".
Arase if confirmed by the senate will replace the former chairman of the commission, Musliu Smith as a substantive Chairman of the police service commission.
In another development, President Buhari also forwarded two names to be confirmed as Resident Electoral Commissioners for Independent National Electoral Commission (INEC).
The new appointees are Dr. Mahmuda Isah from Kebbi state whose appointment is for renewal and Dr. Mann Omobayi Alli from Ondo State who is for new appointment.
Another letter received by the Senate is for the appointment of 5 members of the Code of Conduct Bureau.
They are Murtala A. Kankia from Katsina to represent (North West); Zephaniah Ishaku Bulus from Nasarawa to represent (North Central) and Farouq Umar from Yobe state to represent (North East).
Others are, Abdulsalam Taofiq Olawale from Ondo State to represent (South West) and Prof. Juwayriya Badamasiuy from Kogi State to represent (North Central).
Buhari, therefore, urged the Senate to consider and confirm all the appointments in the usual expeditious manner.
The Senate is however yet to take any legislative action on the letters for the various appointments as senators are eager to suspend plenary to join the campaign train of their various political parties for the forthcoming general elections.