Why I Settled For Atiku Instead Of Peter Obi- Naja'atu Muhammad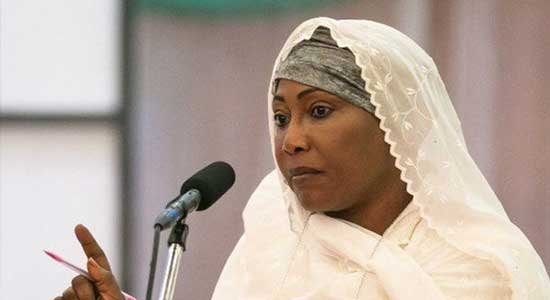 A former All Progressives Congress (APC) presidential campaign director, Naja'atu Muhammad has disclosed why Atiku instead of Peter Obi or Kwankwaso is her preferred candidate.
NewsOnline reports Hajia Naja'atu Muhammad said she knows that Atiku Abubakar, the Peoples Democratic Party (PDP) presidential candidate is a lesser evil of the presidential candidate of the APC, Bola Tinubu.
Naja'atu Muhammad said she would have gone for the presidential candidates of the Labour Party, Peter Obi or that of the New Nigeria Peoples Party (NNPP) Raiu Musa Kwankwaso but was not satisfied.
Naja'atu, who until her resignation was the director in charge of civil society groups for Tinubu/Shettima candidate, said the discussion she had with Kwankwaso did not show he was committed to winning the 2023 presidential election.
Speaking on Peter Obi, she said the former governor of Anambra State has failed to condemn the Indigenous People of Biafra – an independent-seeking organization in South East, proscribed by Nigeria government as terrorist group. But international organizations have refused to recognize IPOB as terrorist group.
Naja'atu added that though Peter Obi enjoys youths support across the country, he is not known in North. She admitted that she had not met the LP candidate for a one-on-one discussion.
Naja'atu said, "What I'm saying is, if I have to choose between the devil and the deep sea, I'll go for the deep sea, I will support Atiku, because over and above everything else, I follow my conscience. I'm not doing it for myself, I'm doing it for God and for my country."
"I asked Tinubu, "What do you have for us in the north? He looked me in the face and said "Nothing." I said, "Sir, you mean you have nothing for the north? The question of security, out-of-school children, agriculture, and many things like that, everybody in the northeast is waiting to be killed or kidnapped?" She added.
"I've been talking to Kwankwaso, I know he is handicapped, I have not sat with Obi, but Obi is not accepted in the north anyway. Someone was saying between Tinubu and Atiku is like the devil and the deep sea, I said that is true but I rather jump into the deep sea," she added.