Watch Queen Elizabeth funeral ongoing at Westminster Abbey live below.
Newsonline had reported earlier that the United Kingdom's longest-serving monarch, Queen Elizabeth II died on September 8, 2022, at the age of 96, at Balmoral.
The United Kingdom (UK) and rest of the world are mourning Queen Elizabeth II, who will be celebrated at a state funeral at Westminster Abbey Monday and later laid to rest beneath St George's Chapel with her husband of 73 years, her sister Margaret and her parents.
The Queen's coffin entered Westminster Abbey around 11 a.m. local time Monday. King Charles III, the royal family, and dignitaries from around the world arrived shortly before ahead of the funeral.
The Queen's funeral live is expected to be the biggest gathering of world leaders in years, draw millions of people to the streets of London, and billions more to their TVs and computer screens. The funeral and events surrounding it were designed to help unite the royal family and divide subjects while helping ensure the monarchy survives another century.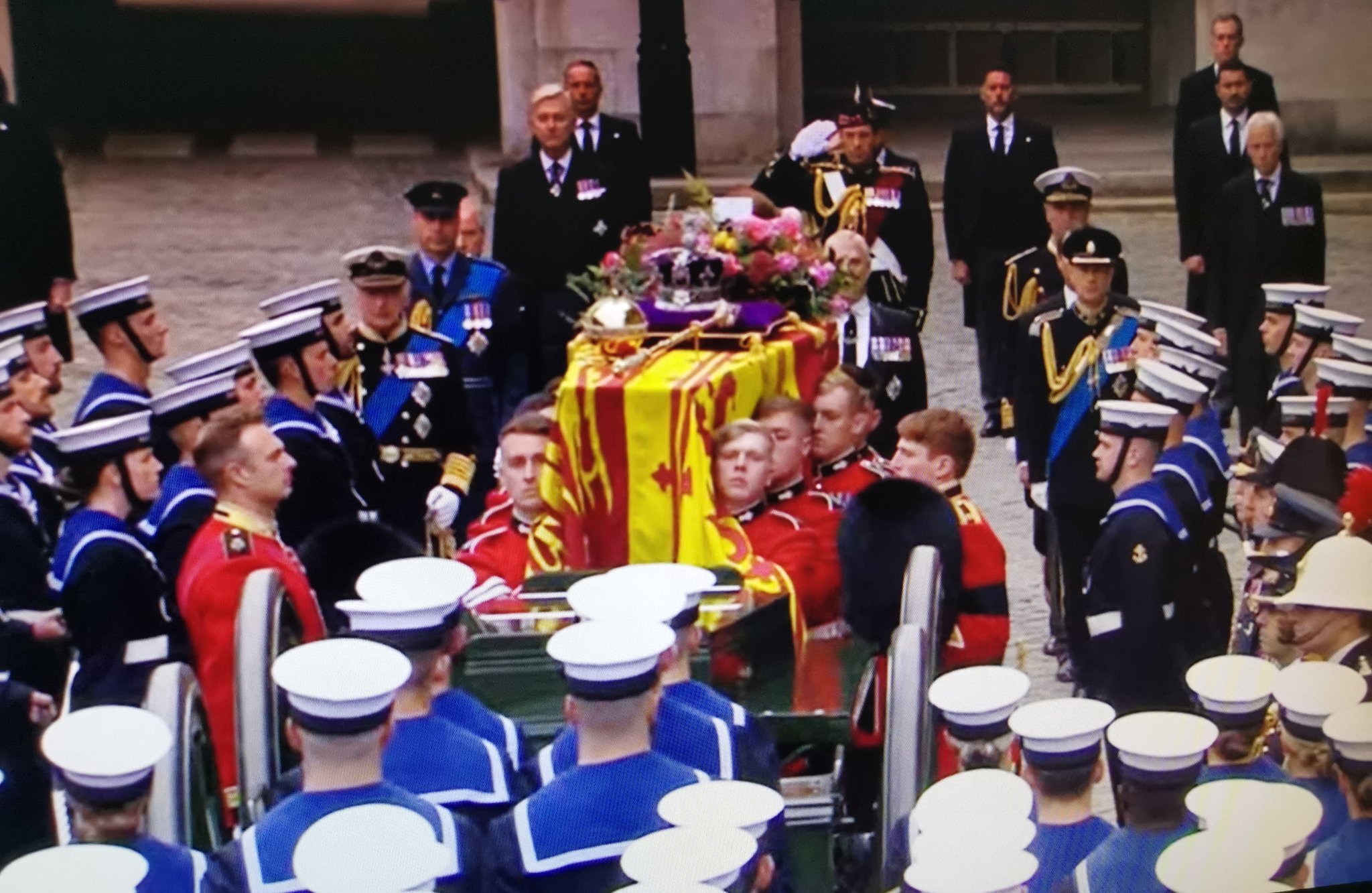 London's mayor's office said up to two million people could line the streets as members of the royal family and hundreds of foreign dignitaries and heads of state descend on Westminster Abbey for a ceremony expected to be full of all the pomp and splendor the monarchy can offer.
Watch Queen's funeral live below…