Does It Make Sense To Vote APC After 8-yrs Of Suffering? Tayo Aina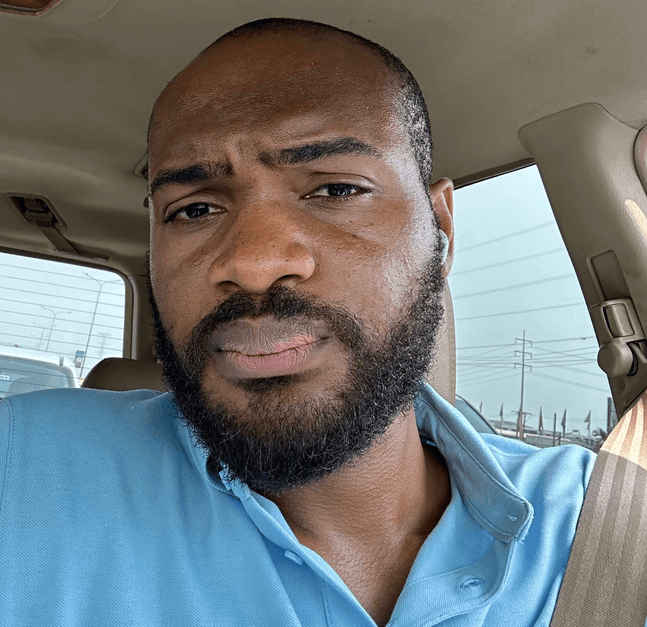 Tayo Aina, a foremost Youtuber, has called on citizens to shun voting for the candidates of the All Progressives Congress (APC).
NewsOnline reports that Tayo Aina said voting for the presidential candidate of the APC, Bola Tinubu, is the same thing as renewing an abusive relationship after 8 years of suffering at the hands of your partner.
The Youtuber, who covers Nigeria and Africa, said this on Saturday on his Twitter handle after he said he queued for hours in Lagos to get fuel (premium motor spirit).
He said Nigeria as one of the highest oil-producing countries ought not to be having avoidable fuel scarcity.
"I queued for hours for fuel in Lagos today in an oil-producing country. Everyone has to stress and suffer to get the basic necessities," Tayo Aina said.
"How people think of voting a failed party in again amazes me. If you are in an abusive relationship for 8 years, does it make sense to renew?" He added.
Meanwhile, a former senator representing Kaduna Central in the National Assembly, Shehu Sani, has called on Nigerian youths to get their permanent voters card to vote out the ruling party. Sani said with youths making up the largest percentage of registered voters, they have the power to decide who leads Nigeria from May 29, 2023. He said if the youths and young Nigerians fail to elect a capable leader in 2023, they may be left with carrying placards for the remaining parts of their lives.
If suffering cannot detach people from their oppressors, it's their fate," Shehu Sani added.
Also, former president Olusegun Obasanjo, has said God would punish him if he had decided to remain silent on the presidential candidates seeking to lead the country after Buhari's presidency. He said his choice of the presidential candidate of the Labour Party, Peter Obi, is in line with his belief that Nigerians deserve better. He maintained that Peter Obi has an edge over APC candidate, Bola Tinubu and the PDP candidate, Atiku Abubakar.
Chief Obasanjo called on youths to take the election seriously and vote for the capable candidate, Peter Obi.
Obasanjo said, "Whether the letter is open or not, what I believe is that I will be punished by God if I know what is right and I do not put it where it should be. The word I used is that one particular candidate has an edge."