Governor Adeleke Sacks 1,500 Teachers Employed By Oyetola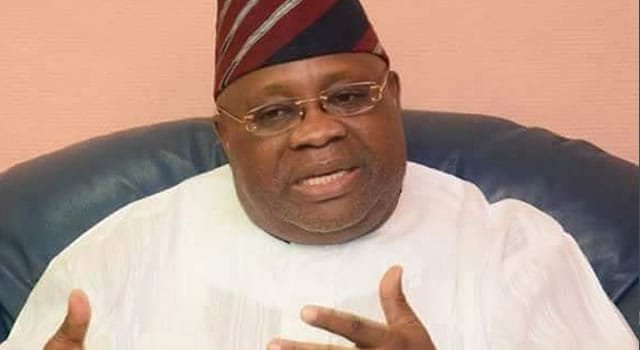 The Governor of Osun State, Ademola Adeleke, has nullified the employment of 1,500 teachers citing irregularity in the recruitment process.
NewsOnline reports that Senator Adeleke said the late employment was done without due process by the former governor, Gboyega Oyetola.
Former governor Adegboyega Oyetola on 17th July 2022, employed several residents into the Osun State civil service as civil servants, including 1,500 teachers.
Governor Adeleke had on his assumption of office issued an Executive Order that nullifies the employment of 1,500 teachers that was hurriedly done by Oyetola.
However, in a passionate appeal by the affected teachers, on Monday, led by one Mr Owoyemi Abdulwasiu during a press conference held at Correspondent Chapel in Osogbo, urged the Governor to exercise restraint in disengaging them on the passionate ground.
Owoyemi said the sack will throw the 1,500 teachers back into the unemployment market and shatter their family livelihoods. He asked the governor to consider the value chain effect the sack would cause on the families of the teachers and society.
As of the time of filling the report, the state government is yet to respond officially to the sack of the teachers.