The All Progressives Congress (APC) Bola Tinubu, on Tuesday, attended a Twitter space hosted by Obidient movement which had in attendance the presidential candidate of the Labour Party, Peter Obi.
Newsonline reports that the joining of Tinubu who had failed to attend all mainstream media and social media interviews caused uproar on the Twitter space.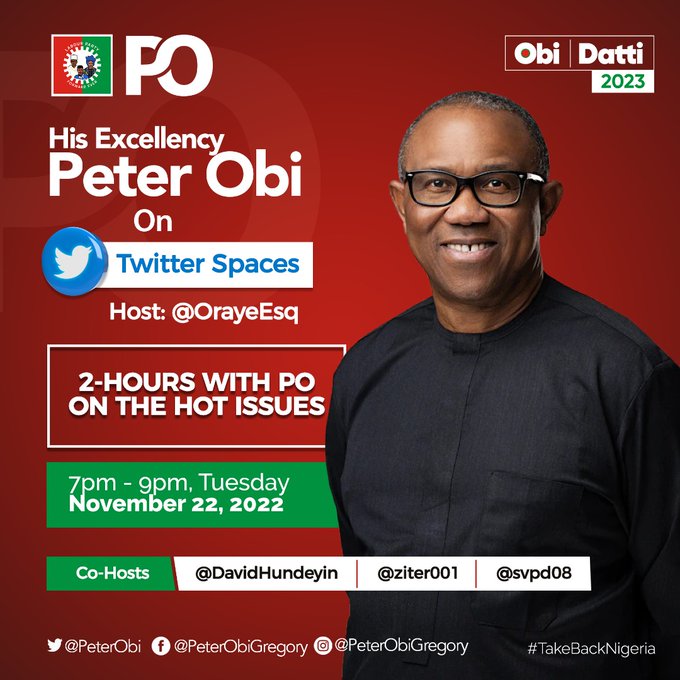 The Twitter space titled '90 minutes with Peter Obi' was for the Labour Party presidential candidate to have one on one interaction with his supporters who are mostly youths of the country, who go by the name Obidients.
The interaction which commenced at 7 pm on Tuesday, had the APC presidential candidate, Tinubu, join to listen to the former governor of Anambra State.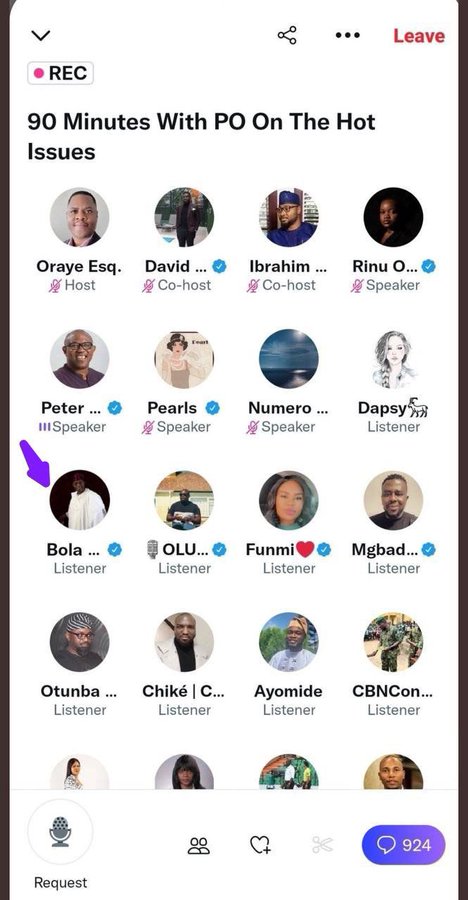 The uproar, listeners told Newsonline, was because the former governor of Lagos state had avoided all media interactions.
Tinubu in one of his engagements said he avoided social media because youths insult him much on the social platforms. He added that staying on social media and reading or listening to the insults causes him High Blood Pressure.
His joining the Twitter space of Peter Obi, with his official Twitter handle, @officialBAT brought many reactions from Obidients who were listening to Peter Obi.
A tweep, Jack tweeted, that Tinubu joined to listen to the next president (Obi) speak; "Baba Agbado came to space to listen to his Next President."
Rinu Oduala, wrote, "In the space of four months of Labour Party, we have shaken the Nigerian establishment. Today in PDP and APC meetings, all they discuss Peter Obi. It is POssible with your votes."
Obi among other things promised the youths that when elected he would address issues of police brutality which was responsible for the October 2020 #Endsars protest.
He said that his administration if elected will provide massive employment to engage the youths and reduce poverty.